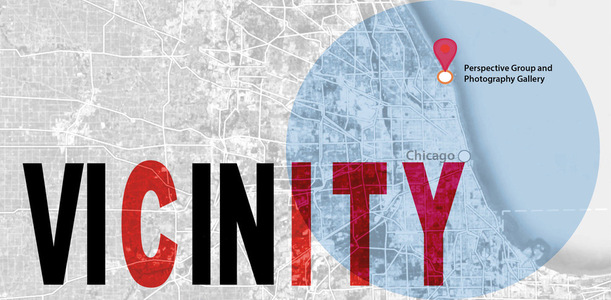 This July, Perspective Gallery is pleased to present
VICINITY
, our annual juried exhibition of photography by Chicago-area artists. Our juror this year is
Melissa Ann Pinney
, whose closely-observed studies of the social lives and emerging identities of American women have won her numerous fellowships and awards including a Guggenheim Fellowship, which resulted in her first major monograph,
Regarding Emma: Photographs of American Women and Girls
(2003). Melissa Ann Pinney's next book,
Girl Ascending
(2010) focused on a touchstone moment in the lives of American girls. Pinney's most recent book,
TWO
, includes 80 photographs alongside short essays by ten distinguished authors on the nature of two. Ann Patchett edited the book and wrote the introduction.
The works selected by Melissa Ann Pinney for
VICINITY
are by the following photographers:
Bill Arsenault, Mike Baker, Sarah Baranski, Jody Berns, Suzette Bross, Winifred Courtland, Jeanne DeCara, Anne Evans, Brian Garbrecht, Susan Isaacson, Rachel Jump, Kurt Kramer, Ben Lehwald, Kevin Lyle, Nate Mathews, Lily Mayfield, Alyce McQueen, David Obermeyer, Darren Oberto, Jeff Phillips, Kate Roth, Suzanne Shumaker
and
Harvey Tillis.
The exhibition runs June 29 - July 30, 2017. The opening reception is Saturday, July 1, 5-7 PM. An artists' talk is scheduled for Thursday, July 20 at 7 PM. All events are free and open to the public.