Pamela Bannos
Sunday, December 9, 2018 at 4:30 pm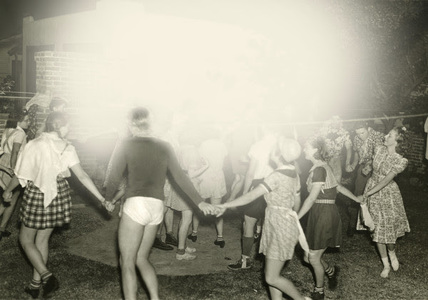 Pamela Bannos is an artist and researcher who utilizes methods that highlight the forgotten and overlooked. Her work explores the links between visual representation, urban space, history and collective memory. Her two-strand art practice splits its focus between pictures that reinterpret anonymous, found photographs and site-specific investigations that result in web-based projects or on-site installations.

Bannos has exhibited her work nationally and internationally, including solo exhibitions at the Photographers' Gallery in London, England, and the Edwynn Houk Gallery in New York. Her research projects include The Chicago City Cemetery and Lincoln Park and Shifting Grounds: Block 21 and Chicao's MCA. Bannos, the author of Vivian Maier: A Photographer's Life and Afterlife, teaches photography at Northwestern University's Department of Art Theory and Practice.

For her presentation at Perspective Gallery, Ms. Bannos will show and discuss the evolution of her photo-based works. The lecture will take place on Sunday, December 9 at 4:30 pm There is no admission fee for this public event. Seating is limited, so please arrive early.